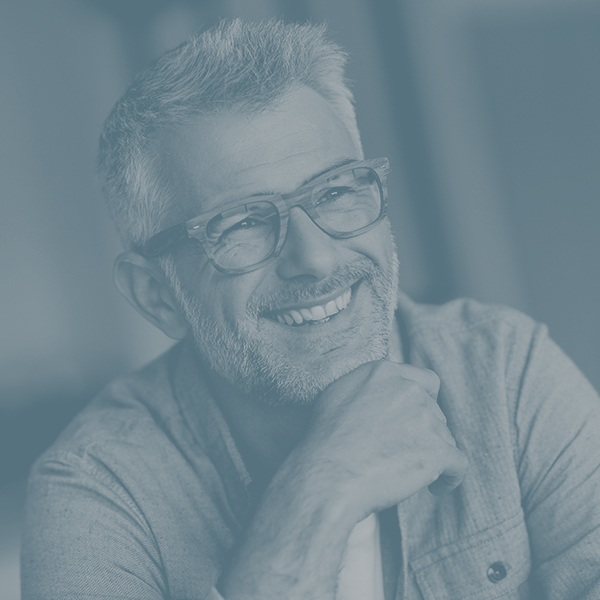 Dental implants
A dental implant is a long-term, discreet solution for replacing missing or failing teeth. Having missing teeth can impact the way you eat and speak, which is likely to knock your confidence.
A dental implant itself is a titanium screw that is placed directly into your jawbone, replacing your missing tooth root. After it's fitted, the bone surrounding your implant will gradually fuse to it, holding the implant firmly in place. A false tooth (a crown or denture / dental bridge) is then fitted to the top of the implant. The false crown or implant-supported dental bridge are similar in shape, size and colour to your existing teeth, meaning your implant will blend in naturally with your smile.
Dental implant procedure
Dental implants are usually fitted during two separate procedures. The first being to fit the implant itself into the jawbone, and then the next two to eight months later to fit your new permanent tooth or dental bridge onto the implant. The procedure is performed under a local anaesthetic.
Who are dental implants for?
Dental implants are suitable for most adults who are in good health, but there are some lifestyle habits that may affect your suitability, such as if you smoke, have gum disease or have had radiotherapy around your jaw.
Before you have implant treatment, you'll need a clinical assessment with an implant dentist to check you're suitable. Our dentist will assess your mouth, take X-rays and go through a full medical history to make sure implants are the right solution for you.
Some people don't have enough bone in their jaw to hold an implant naturally, which means you may need a supporting treatment before having an implant placed, like a bone graft or a sinus lift. If this is needed, the dentist will go through the process with you in detail and make sure you're fully informed about the procedure.
Your dentist may also recommend that you see a hygienist for a thorough clean before beginning a complex implant treatment.
We're committed to increasing access to quality dental care, providing our patients with a clear choice of treatment options, so you can find the right dental care to meet your needs.
ALGORITMS L SIA
Registration No.: 42102026314
Dental practice No.: 170064506